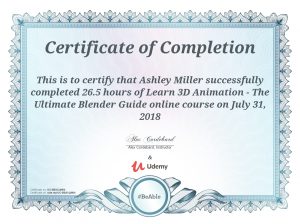 I've been learning Blender 3D for the past six months, and have completed the online Udemy course Learn 3D Animation – The Ultimate Blender Guide.
My interest is currently in modelling both characters, and environments and aim to complete my first short animation by mid 2019.
Below you can view some of the renders I've complete both on the course and in my spare time.
In December 2018 I started creating my first short animation – to see a behind the scenes look at my progress check out Hook A Duck BTS